Facilitators
Our role is to be guides and support, as the young people need it. Suggesting ideas when asked, but never overshadowing them. Our role is to be there to back them up and support them in advocating for their rights.
Oftentimes, young people who are out in the world during "school hours" are looked at with confusion, and sometimes approached with negativity and hostility from adults in the area. Supporting the young people in their right to be in public spaces, using the city and land as their rightful space and place as much as anyone else, and advocating for that in the face of those who may challenge them, is a central role in the facilitator of a Flying Squad.
Supporting them in facing conflict, making consent-based group decisions, finding the places they want to go to, and any other things they may come to us for or ask for our support in is also a key aspect of our role as facilitators of Flying Squads.
We do not interfere or try to impose our ideas on the group. The value of Flying Squad is that this is a group where the young people get to decide, together, without the coercion of adults impacting their ideas. We want them to know this is their group and they are trusted here, and we cannot do that if we attempt to enforce our ideas over theirs. But we are here to support them as they need, and want, that support.
We are also here to play, laugh, learn, explore, and be in community with the Flying Squads. We love doing this as much as they do!
---
Bria Bloom (she/her) grew up unschooled, and now is a passionate advocate for Self-Directed Education and children's rights, and a parent of a self-directed young person. Bria loves to work and play as an SDE facilitator, and has experience doing so from her work in free schools, alternative spaces, and her experience as a parent. She spends her time exploring questions and ideas with young people and adults, supporting young people in whatever way they need, laughing often, and marveling at all of the positive risk-taking, creative thinking, and passion that lives in self-directed communities every day. Bria is also a martial artist and a dancer, a happy Portland cyclist, a plant-based cooking enthusiast, and a writer. She spends a lot of her time reading and discussing education and parenting ideas with anyone who is interested.

Portland Flying Squad: portland@flyingsquads.org
Antonio Buehler (he/him) is interested in creating a freer, healthier world. He spends most of his time working to carve out spaces where young people can practice community and freedom. Antonio is the founder and a full-time Facilitator at Abrome, a Self-Directed Education community in Austin. Antonio also helps his local library create free play opportunities for children, as well as programming for parents and educators. When he's not working with young people, Antonio might be found copwatching with the Peaceful Streets Project or engaging in other forms of direct action. Antonio likes participating in book groups and thinking about where he would travel if he had more free time.

Austin Flying Squad: austin@flyingsquads.org
Ian Campbell (he/him) is a community-oriented facilitator committed to the fostering of lifelong learners. He places a high value on empathy, cooperation, and social consciousness and seeks to embody those traits as a facilitator. His life's passion has been to study examples of societies the world over that have modeled egalitarianism, autonomy, and a deep connection to their local landscape, both in the past and present. He is an advocate for democratic and sociocratic learning as a part of that broader human paradigm and speaks on the need for such free spaces to build bridges with one another. Ian enjoys teaching history from the point of view of everyday people, world cultures through film and food, and the lessons to be learned from Rod Serling's The Twilight Zone, and nothing brightens his day like seeing people reconnect with the land beneath their feet through his foraging lessons. In his free time, Ian tries to spend every minute he can outdoors hiking, foraging, or camping with friends.

Dallas / Fort Worth Flying Squad: dallas@flyingsquads.org
Karen Duek (she/they) is invested in supporting spaces where children can play freely together and practice collective care and self determination. She's currently a playworker with play:groundNYC and has spent the last two years deschooling and facilitating at a democratic school and Agile Learning Center in NYC, where she's been most excited to drift and wander through the city with children and learning through unplanned encounters with it's people, junk, plants and animals. She's come to self directed education after many years of teaching and researching at different sorts of learning institutions from preschool to graduate school and a desire to experiment towards more life-affirming choices. Other sources of joy include gardening, swimming, writing and being an aunt.

South Brooklyn Flying Squad: southbrooklyn@flyingsquads.org
Jean Finlay (she/her) an SDE facilitator, advocate, and mother of two, is a firm believer in the power of trust. She's been working to empower and embolden youth and expand the SDE landscape in Philadelphia (and beyond) since 2018. As a co-founder of Philly ALC, she knows what it takes to build and maintain a robust community and thriving intentional culture, even during a pandemic! A background in creative writing allows her to use her imagination in ways that are beneficial to being flexible in any situation. Jean is thrilled to be engaging in the Flying Squad formation in Philadelphia to watch how youth engage and explore in one of the coolest cities in the world.

Philly Flying Squad: philly@flyingsquads.org
Niall Giblin (he/him) grew up in Ireland and moved to New York City in 2012 where he studied Music Education at grad school. He briefly worked in the public school system before accepting his philosophy of non-coercive, self-directed creativity was not compatible with the conventional music classroom as it doesn't foster care for all involved. Niall loves to connect to the world around him through his own music and is passionate about sharing in others' creativity. He believes it is a gift to be around free, whole people who are fully accepted for who and where they are. Niall moved to Portland, OR in 2016 where he facilitates self-directed music offerings. His most favorite activity is running through the forests, taking in the natural beauty of the Pacific Northwest.

Portland Flying Squad: portland@flyingsquads.org
Sari González (she/her/ella) is an unschooling mother, youth rights advocate, parent coach, facilitator trainer and director of an Agile Learning Community (Explora ALC). She values autonomy, choice, freedom, equity and play and shares her passions of collaborative community & equitable relationship building. She is co-founder of Radical Learning and hosts the podcast Radical Learning Talks, providing conscious parenting & unschooling support to parents and adults supporting youth in challenging limiting beliefs and moving from control and fear based systems to those of trust and freedom. When not down some deschooling rabbit hole, Sari is spending time with friends & family, practicing martial arts, exploring nature, growing food or floating in some body of water (preferably not too cold).
Puerto Escondido, Mexico Flying Squad: puerto-escondido@flyingsquads.org
David Jacobo (they/him) is a Self-Directed Education advocate and facilitator. He has a passion for children's rights, Self-Directed Education, and social justice. He was born in Los Angeles and raised between Oregon and California. A second generation immigrant of Mexican and Guatemalan descent, David and his family moved constantly to find work opportunities until finally landing in Salem. He graduated with a B.S. in Sociology at Portland State University. After working for three years in public schools, David sought to find alternative education styles that focused less on conforming and authority and more on creativity and autonomy. David is an unschooling and youth advocate, a musician, and a photographer. Check out their work at davidjacobo.com. He hopes to not only inspire kids but to be inspired by them as well.

Portland Flying Squad: portland@flyingsquads.org
Jeana Jones (she/her) is a first generation homeschooler who is passionate about raising this generation, including her three children, with an understanding that they are fully capable and free to navigate their rightful place in this world. She has devoted her life to working in fields requiring an understanding of human nature while pursuing self study in communication, mental health, and child development. From working as an Emergency Medical Tech, to developing and coaching a youth Brazilian Jiu Jitsu program, to running an Agile Learning Center, each situation has helped form the foundation and build the framework for a continual support of personal autonomy and youth rights. Her goal is to bring play into every day and is currently learning to view the city of Greenville as her playground through parkour, biking, and outdoor exploration.

Greenville, SC Flying Squad: greenville@flyingsquads.org
Alexander Khost (he/him) is a father and youth rights advocate. He is the Editor-in-Chief of Tipping Points, the book and magazine publisher for the Alliance for Self-Directed Education, and founder of Voice of the Children, promoting and facilitating art and activism for young people.

Cluj-Napoca, Romania Flying Squad: cluj@flyingsquads.org
Sonia Khost (she/her)
Sonia Khost is an SDE facilitator and educator in nature-based education. At Green School, she works with children, teens and adults on educational projects as well as research projects.

Cluj-Napoca, Romania Flying Squad: cluj@flyingsquads.org
Susan Milton (she/her) has had an unwavering commitment to children's rights since she was a young child herself. She has worked with children in a variety of settings, and is the parent of two always self-directed young people. Despite conventional schooling, Susan has become a self-directed learner as an adult and enjoys being a beginner at things and hearing unfamiliar perspectives. For more than a decade, Susan has lived almost completely without shoes, and finds this to be an ongoing reminder that we are born complete. She runs The Barefoot Alliance, an organization that promotes the normalization of bare feet in all places that allow flip flops. She feels hopeful that universal basic income will be a stepping stone to a freer society for all.

Seattle Flying Squad: seattle@flyingsquads.org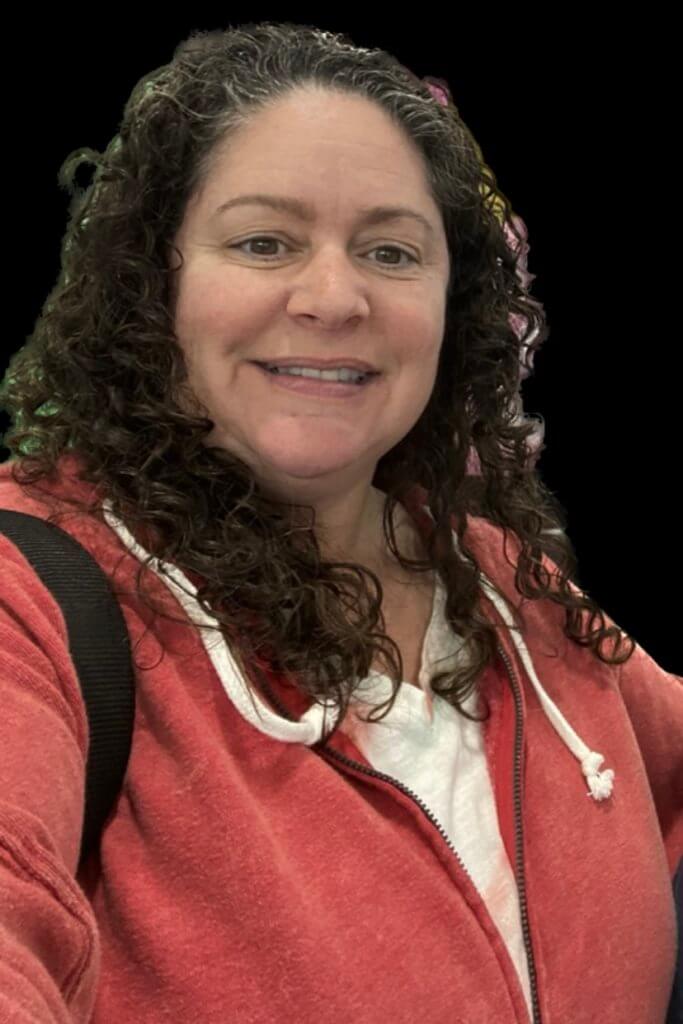 Andrea Quagenti (she/her) is an advocate for Conscious Parenting, Self-Directed Education, Unschooling, and a powerful voice for mindful living and spiritual wisdom. She has been unschooling her daughter for many years and loves gathering self-directed education enthusiasts globally and locally.
Racquel Smith (She/her) is, these days, mostly a full-time Mom to two young people 3 and 6 yrs old. Growing into this role called her to – among other things – rejig how she'd previously practiced and taught yoga and mindfulness, dig into her practical instinct for community-building and her past work experience in community organising, and turn up her joy-seeking ways to invent Jujumama Book Club Mission: support young families in easing play and emotional connection into their every day, no matter what.
Montreal Flying Squad is Racquel's win-win way to simultaneously support young people who aren't in school, physically explore one of earth's most amazing cities (to which she is relatively new), and spend time with her and the other young people, while facilitating connection among them.

Home for Racquel's unschooling family is Montreal, Canada and Treasure Beach, Jamaica.

Montreal Flying Squad: montreal@flyingsquads.org
Cassidy Younghans (she/her), is a Self-Directed Education advocate and facilitator. She taught in conventional school for 5 years before pivoting to focus on supporting Self-Directed Education. She interned at various Self-Directed learning spaces before founding a learning community in Dallas, TX, where she worked as a lead facilitator. She is now embarking on her next journey of facilitating local Flying Squads in the Dallas/Fort Worth area, with hopes of opening another learning community by fall 2022. Cassidy is passionate about supporting liberation of young people from oppressive systems and supporting adults to do the same. Cassidy enjoys creating art, music, taking photographs, and has an awesome boyfriend and cat that have supported her through her journey.

Dallas / Fort Worth Flying Squad: dallas@flyingsquads.org
Sarah Wallus Hancock (she/her), is a recovering conventional educator, SDE facilitator, and parent to three unschooled kids. Sarah gets to play all day at The Children's Community, an SDE learning center situated on a farm surrounded by forest in the St. Louis area. Her interests include: being disruptive, making things with her hands, growing plants for food & medicine, toodling around outside (especially in proximity to trees), learning how young people think about mathematics without adult intervention, and generally connecting in all the ways she can. Pursuing youth liberation is entwined with her justice work in solidarity with all marginalized groups. Sarah's oldest child learned about Flying Squads at an ASDE weekend session and decided to start a St. Louis squad. The two of them together are eager to take to the streets with bands of roving young people and to support them in taking up space in a world that wasn't built for them.

St. Louis Flying Squad: stlouis@flyingsquads.org
---
A Brief History on Flying Squads
Flying Squads started in a library in Brooklyn in the fall of 2018. But the concept behind them began years earlier, when I was working to co-found the junk playground, play:groundNYC, which wonderfully gives children free choice, but still within a confined space.
At the time, I was reading Colin Ward's book, The Child in the City, which discusses how, to truly be free, children must be a part of the city itself. Children need to feel comfortable on their own streets and must be welcomed in public spaces– a concept that no longer exists in today's modern culture.
And so, I spent a year running a program helping children "get lost" in the city, but that too still felt too top-down, dictating where and why children went around to various spaces in the city. Ultimately this led to Flying Squads, a program specifically designed to encourage young people to take back their city and to again be accepted in society as autonomous individuals in a communal space.
Now in our fifth year, the project has grown, with Squads across the United States, Canada, Mexico, the U.K., and Romania.
—Alexander Khost, Instigator